Viewing:
» Si Ji_Rougier, Thierry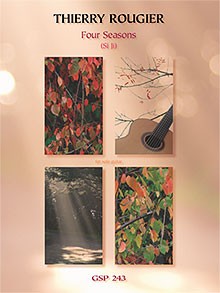 Si Ji
Product Information
Full Description
As recorded by Xuefei Yang.
"Dedicated to Xuefei Yang. This is a highly developed and interesting piece; tricky to play for the most part but one of those pieces that merits the effort needed to play it."
Classical Guitar Magazine
"...an exciting and creative work with well-integrated musical ideas which include many percussion and pitch effects."
Soundboard Magazine