Viewing:
» When I Was Twenty.._Sato, Hirokazu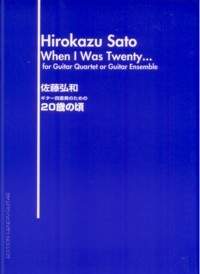 When I was Twenty..
Product Information
Author:

SATO, Hirokazu

Type:

Book Only

Language:

English/Japanese

Instrumentation:

Four Guitars

Skill Level:

Intermediate / Advanced

Pages:

20pp+pts

Availability:

Available

Stock Reference:

GG0226


Full Description
Comprises one continuous movement lasting approx.10 minutes composed in 'mirror-style' sonata form with a Waltz in its central development section.
A youthful and lively work composed to commemorate the 20th anniversary of the Guitar Ensemble 'Armonicos'.