Viewing:
» Mummychogs_Funk Pearson, Stephen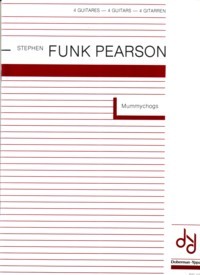 Mummychogs
Product Information
Full Description
Mummychogs is a native American Indian word meaning "travelling in a group". Funk Pearson comments that he sees the piece as a musical illustration of how, in effect, all the world is travelling through life, together as a group. Some optional improvised elements may be included.
Before anyone asks, the composer hasn't composed sequels entitled Daddychogs and Babychogs!
Still a thought provoking and original work.