Viewing:
» Nail Papers (single Pack)_T.l.p.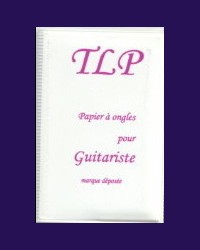 Nail Papers (single pack)
Product Information
Full Description
Nail Papers
(single pack)
The original and favourite nail care set.
This handy kit should be the 'must-have' essential nail care accessory for every classical guitarist. It comprises a combination of very fine grades of paper for shaping - filing and polishing.
The contents come in a matchbox-sized pouch that will fit into a pocket, wallet or guitar case.
6 x Shaping papers (55mm x 32mm)
6 x Filing papers (55mm x 32mm)
6 x Polishing papers (55 x 32mm)