Viewing:
» Gift Voucher_Guitarnotes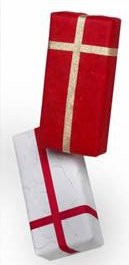 Gift Voucher
Product Information
Type:

Availability:

Available

Stock Reference:

GV


Full Description
Guitarnotes Gift Vouchers are now available to buy in £10 increments to any value -
please advise first
and we will set up the customised amount for you.
These will be emailed to you or to a nominated person as a PDF document to print.
If you wish to spread the amount over several vouchers then please advise first before adding another voucher to your total otherwise only one voucher for the total will be issued.
NB
. At checkout please enter the delivery address as:
Guitarnotes
PO Box 10481
NOTTINGHAM
NG5 0HW
United Kingdom
Please do not mix orders for gift vouchers with other items.
These vouchers can only be used for shopping at Guitarnotes, and can be redeemed by telephone or by post, for orders made both online and by telephone.
See our
FAQ
for details on redeeming the vouchers.
Important:
Checkout will add a standard delivery charge to the overall total. This will be added to the value of the gift voucher which is why we need to set up a custom amount for you first.
Full details telephone: 0776 500 4663
Accessories

Only £5.00