Viewing:
» Simply Guitar, Book 2_Lindsey clark, Vincent & Macdonald, A.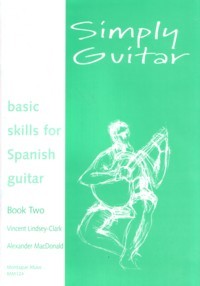 Simply Guitar, Book 2
Product Information
Author:

LINDSEY-CLARK, Vincent & MACDONALD, A.

Type:

Book Only

Language:

English

Instrumentation:

Solo Guitar

Skill Level:

Easy

Pages:

48

Availability:

Out of Print (Permanently)

Stock Reference:

MM124


Full Description
Repertoire for the developing player. 36 pieces introducing playing in higher positions, articulation techniques, tone and dynamic effects together with interpretational skills.
Out of print no new edition ...yet
Book (Printed Music)

Only £10.50