Viewing:
» Simply Guitar, Book 1_LINDSEY CLARK, VINCENT & MACDONALD, A.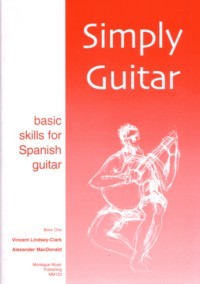 Simply Guitar, Book 1
Product Information
Author:

LINDSEY-CLARK, Vincent & MACDONALD, A.

Type:

Book Only

Language:

English

Instrumentation:

Solo Guitar

Skill Level:

Beginner

Pages:

48

Availability:

Out of Print (Permanently)

Stock Reference:

MM123


Full Description
Simply Guitar introduces the basic skills of Spanish Guitar through the music of Vincent Lindsey-Clark and Alexander MacDonald. 40 specially composed pieces provide material to give the novice a solid foundation and a repertoire of attractive pieces.
Book (Printed Music)

£P.O.A.