Viewing:
» The Young Guitarists Progress, Book 1_Burden, David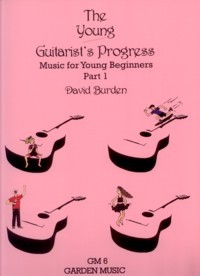 The Young Guitarist's Progress: Part 1 [GM6]
Product Information
Full Description
The Young Guitarists Progress: Part 1 (3rd Edition)
This new enlarged 3rd edition covers the earliest stages of learning and is specifically designed for young beginners learning individually or in groups. The
New Things
sections introduce new notes, rhythms and techniques in a structured, systematic appealing way. Simple chords are also introduced and can be used at the teacher's discretion.
This edition includes popular pieces from film and Television such as
James Bond
and
Batman
themes. There are also original compositions in a variety of styles, folksong arrangements and pieces from the 19th century guitar repertoire, including a recently rediscovered work by Jose Ferrer.