Viewing:
» Professsional Record Cleaning Service_LORICRAFT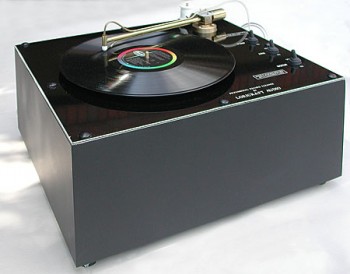 Professional Record Cleaning Service
Product Information
Full Description
Professional Record Cleaning Service
This service is now included free of charge with purchases of pre-owned LPs from Guitarnotes stock(not with sealed NOS). Sorry but we only provide this service for our own stock.
Records cleaned with our Loricraft professional vacuum cleaner using L'Art du Son record cleaning solution, results in a lower noise floor and substantial improvements in the mid and high frequencies. The better the turntable system the more noticeable the enhancements become. New discs benefit as much as old ones as the RCM removes vinyl particles and lubricants left by the stamper, while the wet-dry system removes the static.
The only true comparison of its worth can be realised when listening to an LP disc that has been cleaned using this superb device.
Gallery images
Solution applied and spread
Solution vacuum dried
Close-up