Viewing:
» Method For The Guitar I_Ranieri, Silvio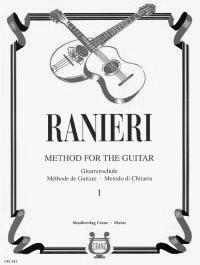 Method for the Guitar I
Product Information
Full Description
A classic guitar method in every sense. This method, now re-engraved and re-edited, utilizes a method common in the 19th century in teaching the guitar working through key structure. The early sharp keys are covered in this book.
Although disparaged by some today, this methodology has its strengths, especially in giving beginner guitarists an early grasp of key structure.
Although plunged in at the deep end with regards to rhythm, this volume contains some delightful music from the 19th century with a proven track record of generations of successful guitarists raised on the Ranieri Method.